Apple's week-long developer conference kicked-off yesterday, with announcements related to iOS, macOS, watchOS, and tvOS.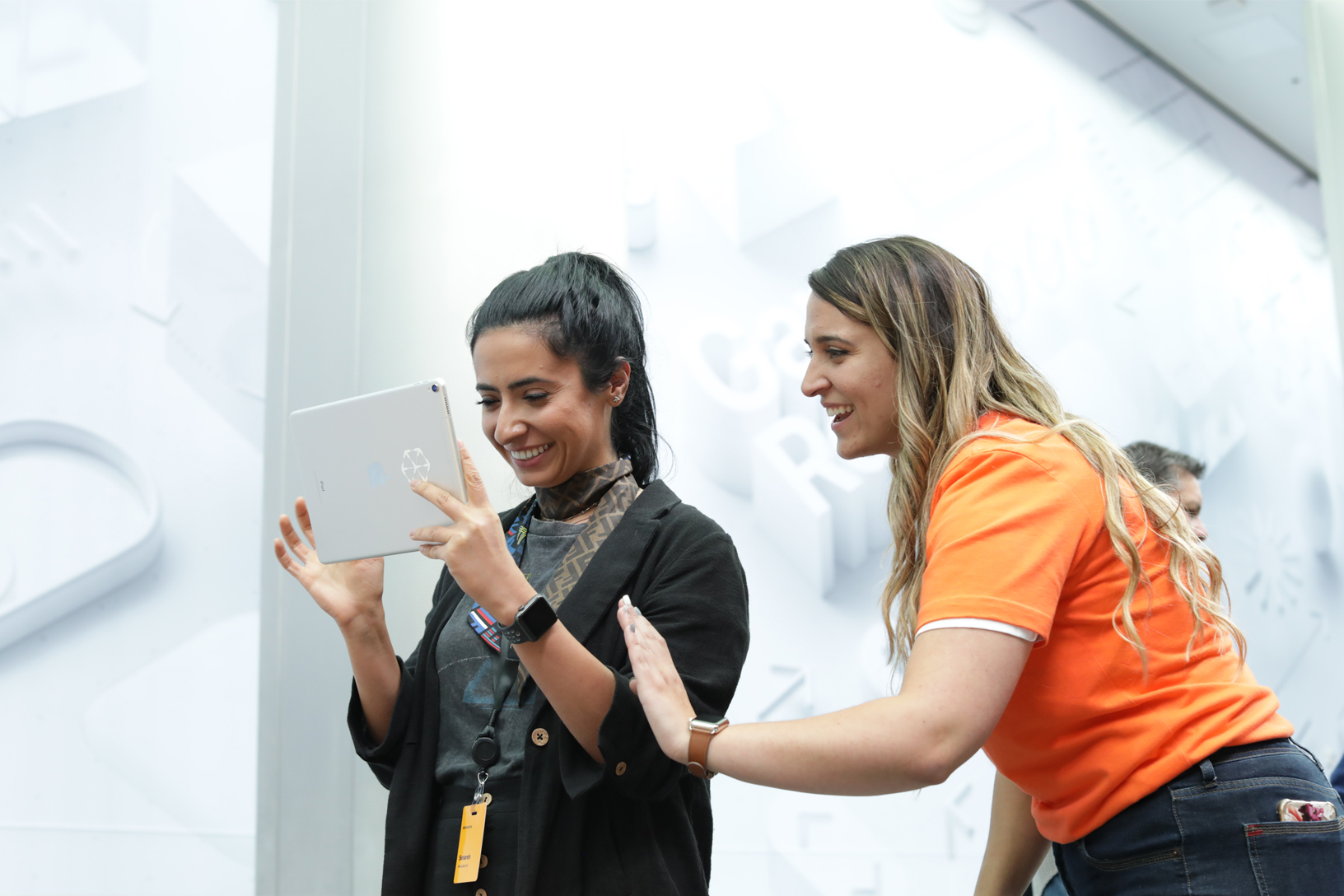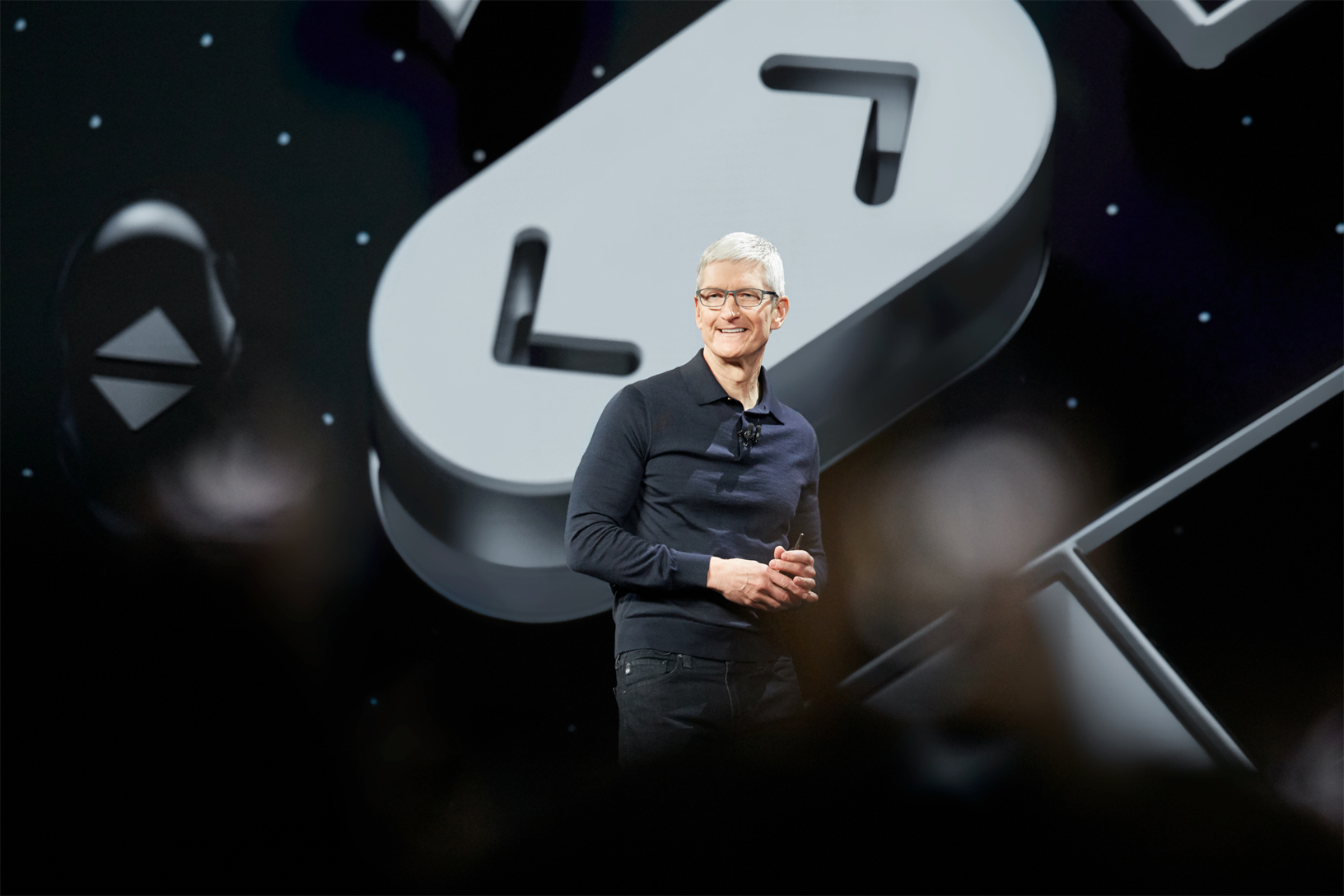 This year's keynote was more focused on SOFTWARE, as Tim Cook stated at the very beginning of the event. With that said, people who had hoped to see a new iPhone, probably iPhone SE 2 were a bit disappointed.
Instead we had announcements involving all platforms, here are some highlights.
APPLE PREVIEWS IOS 12
1. Apple announced iOS 12 with support for devices already running on iOS 11. This update seems reasonable since it isn't a complete re-design for iOS this year. Apple went for better performance and stability, with focus on dealing with bugs and glitches that were very prominent with iOS 11, and thus wanted to leave older devices with a stable version of iOS.
2. ARKit 2 and a newer file system called USDZ (Universal Scene Description) which Apple developed with Pixar, allows creating and sharing 3D Augmented Reality assets in a compact, single file.
Another feature that involves AR, simultaneous AR. Where two people can come together to interact with the same environment at the same time and the changes made on one reflect on the other.
3. Two new apps:
i. Measure — allows users to measure the dimensions of objects from the environment with the help of AR. A similar app existed on the App Store, called MeasureKit, but with Apple getting into the scenario, the new app looks more user-friendly and useful.
ii. Shortcuts — if you ever used Workflow, you could relate to Shortcuts easily. Workflow allowed users to automate most of their work by combining different functions of different apps together. Shortcuts does the same thing. It outshines Workflow because of the added support for Siri, which gives suggestions on your workflow before you even think of it.
4. Improvements in Photos, with the addition of a new tab called "For You", that will cater all the Photos, Videos and Memories specifically for you. Though the feature that caught more attention was "Sharing Suggestions". Consider a scenario where you go out with a friend to a restaurant and take some pictures, and later that night your friend asks you to share his pictures. This is where this new feature comes into picture. All it does is prompt you to share the photos that you took with your friend by recognising their face in the photo. At the other end, when your friend receives the photos you just sent, a similar prompt is provided at their end to share their photos with you in them.
5. Improved Notifications with the ability to customise individual app notifications from the lock screen itself. And the most wished improvement people have been waiting for ages, support for grouped notifications is finally here. It groups all notifications from the same app together, thus making it easy to manage all of them at once and saving your time scrolling through the Notification Centre.
6. Do Not Disturb during bedtime, so you can sleep better. Once enabled, it snoozes all your notifications and shows a blank screen, so you don't get baffled in the middle of the night seeing those annoying notifications.
7. Screen Time to provide weekly activity summary on how often you use certain apps, how often you pick-up your device, what apps you use the most and what apps give you the most notifications. Once you are familiar with your usage statistics you can set limits on how long you want to use an app. As soon as the threshold is reached you are given a prompt and asked to get back to your work. This feature works across on iPad too, so you don't cheat with yourself and stay productive.
8. Support for third-party navigation apps like: Google Maps and Waze in CarPlay.
9. Redesigned and improved Stocks, News and Voice Memos apps.
10. Group FaceTime with support for up to 32 simultaneous participation. This feature caught a lot of eyeballs, since people wanted the ability to FaceTime with multiple people at the same time from ages. The interface looks really amazing, with the person currently talking being displayed in a bigger block on the screen.
11. Tongue detection in Animoji, with the addition of some new characters, like Ghost, Koala, Tiger and Trex.
12. Memoji, where you can create an Animoji version of yourself, with tons of customisations. This one seems fun!
Apple introduces macOS Mojave

1. Dark Mode on MacOS, so you can work day and night without stressing-out your eyes. This dark mode stretches out to Xcode too.
2. Desktop Stacks, that automagically group all the similar kind of documents together, keeping your Desktop de-cluttered.
3. Improved Finder app, with the addition of a new view called Gallery view. Using gallery mode you get more details about a photo like: what camera was it taken with, aperture size, etc, which is also known as metadata.
4. Quick Look is more powerful with markup options appearing instantaneously to save you a few steps.
5. More powerful screenshots. A thumbnail pops up as soon as a part of an image is selected, also markup tools appear in case you want to make some changes to the captured screenshot.
6. Screen Capture for videos.
7. Stocks, Home and Voice Memo coming to Mac.
8. Completely redesigned Mac App Store, with Microsoft Office 365 and Adobe Lightroom CC coming later this year.
9. Dynamic Desktop, that changes wallpaper according to the current time of the day.
WatchOS 5 adds Powerful Activity & Communications features to Apple Watch

1. Walkie-Talkie app that lets you talk with your pal just like you would on a normal call.
2. WebKit enabled to allow users to view and interact with the web content in Mail or Messages app.
3. Podcast app so you don't miss out on your favourite podcasts.
NEW Apple TV 4K experience with Dolby Atmos on Apples tvOS 12

1. Dolby Atmos support added to AppleTV.
2. Multiple cable service providers added on board to deliver rich content to more consumers.
3. Zero sign-on system replacing single sign-on system to get rid of the hassle and make a smoother experience.
WHAT WE HAD HOPED TO SEE
1. Improvements to Siri. No doubt, Siri is great but when you compare it with Google's, you get an idea of how much Apple needs to work on it.
2. Dark Mode on iOS. Hopefully, Apple brings it in the next version of iOS which is expected to have a complete re-design.